Dental implants gained good impressions from patients who invested in the said dental restoration. The titanium post, the main component of an implant, is the highlight of the prosthesis. It does not only keep fake teeth stable, but it also restores the jawbone. But here at The Holistic Dental Center, our dental implants are not just your typical dental implants! Since our clinic prefers holistic care, we do not use metals in our office. For dental implants, we want to go metal-free by offering CeraRoot rather than the standard type.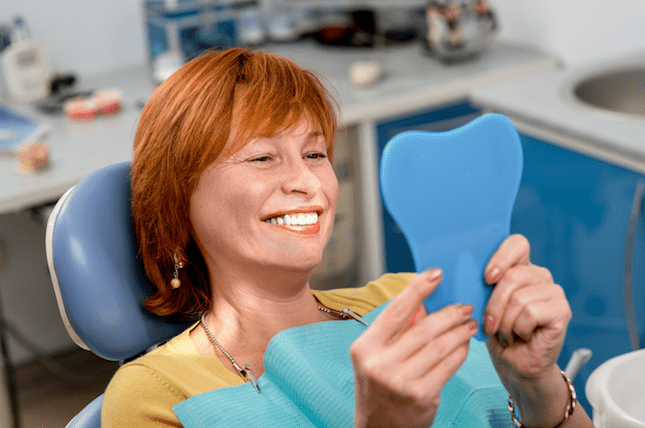 What Are CeraRoot Implants?
CeraRoot utilizes an ideal kind of material called Zirconium. It is white to give off an aesthetically pleasing appearance than the standard type of implants. Despite its non-metallic characteristic, Zirconium is highly biocompatible. It can adhere firmly inside the jawbone to offer a stable anchor for the artificial teeth. Like regular dental implants, CeraRoot promotes osseointegration as well.
What Are The Benefits Of CeraRoot?
Here are the advantages of CeraRoot dental implants:
Corrosion Resistant
Like the metallic dental implants, CeraRoot cannot wear down, decay, or disintegrate in the jaw.
Safe
The Zirconium cannot react to the biological tissues; thus any alterations to the body's energy meridians are not possible.
Better Aesthetics
Since metals are quite reflective, they can show a grey color on the gums. On the flip side, CeraRoot implants will not shine through the pink tissues as they are made from white materials.
Biocompatibility And Osseointegration
Just because CeraRoot is metal-free, doesn't mean that the implant cannot osseointegrate in the jawbone. Zirconium is compatible with the living tissue, so osseointegration is not a problem.
Allergies And Sensitiveness Are Kept At Bay
CeraRoot dental implants are for patients with allergies to titanium. Even the most sensitive person will find Zirconia-made implants a good choice.
In terms of strength and durability, CeraRoot dental implants are also impressive. The said dental restoration is indeed for people who prefer a more holistic lifestyle.

Be metal-free! For your dental implant needs, contact us at The Holistic Dental Center right away. We offer Non-metal Implants in Spokane, WA. Visit us at 731 W. Indiana Avenue, Spokane WA 99205 now.