To detect the red flags of cancer or any precancerous condition in the mouth, the dental professional performed a screening. The primary objective of oral cancer screening is to provide an early diagnosis of the problem. Once oral cancer is timely determined, there is a higher chance for it to be cured.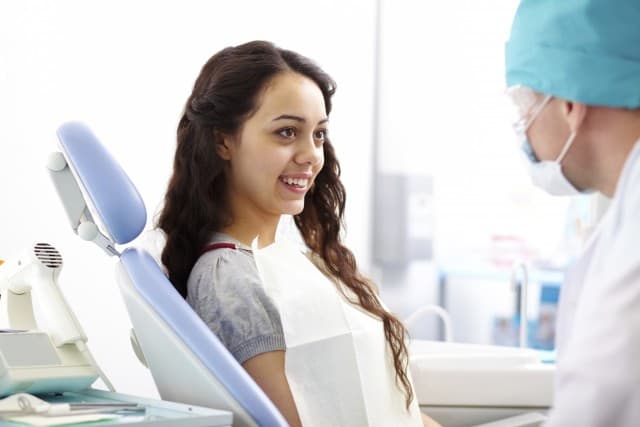 At The Holistic Dental Center, we also provide oral cancer screening services as part of our preventive care. Our dental hygienist is responsible for checking any possible signs that might reside typically on the patient's neck and other oral tissues. To know more about the procedure, we listed down some of its FAQs and answered them:
How to prepare for the oral cancer screening?
There are no special preparations needed for the procedure. All you have to do is to comply with the regular dental checkup as oral cancer screening is normally incorporated in the routine dental appointment.
Why is the procedure important?
Oral cancer screening is beneficial to those who are at risks of the condition. If you are a heavy user of tobacco, excessive alcohol drinker, has a previous history with oral cancer, and tend to be highly exposed to the sun's heat, ask your dentist to screen you.
What to expect during the process?
The dentist will examine the inside portion of your mouth and look for symptoms such as certain patches or mouth sores. The tissues in your mouth will also be assessed. The gloved hands of the dental professional will look for lumps or any other irregularities.
What happens after the dentist discovers signs of oral cancer?
If the dental professionals spotted some indication of the mouth problem, they might recommend a follow-up visit after several weeks to keep track of the abnormalities.
Are there any additional tests aside from oral cancer screening?
Mouth sores are often common to everyone. Simply undergoing an oral exam cannot accurately detect whether or not the sore is cancerous. Sometimes it requires further testing for it to be clearly identified.
For more information about oral cancer screening under Preventive Care Services in Spokane, WA, be sure to contact The Holistic Dental Center today. Our entire team looks forward to meeting you in person and helping you achieve the best possible dental health results.